Jazz Week is your roundup of new and remarkable stories from the world of jazz. It's a one-stop destination for music news you need to know. Let's take it from the top.
Remarkable
The winners of the 2021 Blues Music Awards are announced: The Blues Foundation announced the winners of the 2021 Blues Music Award last weekend during a virtually streamed ceremony. Shemekia Copeland was the show's big winner, taking home three awards including the coveted BB King Entertainer of the Year Award, the Contemporary Female Artist Award and the Contemporary Blues Album Award for uncivil war. Other winners at this year's ceremony include Mike Zito, Christone "Kingfish" Ingram and many more. See the full list of winners here.
Phil Ranelin signs with Third Side Music: Legendary trombonist Phil Ranelin, who recently celebrated his 82nd birthday, signed his first-ever publishing deal during his long career with Third Side Music. Ranelin is known as an unsung hero of Detroit's underground jazz scene, as the founder of Tribe Records and for having worked with Freddie Hubbard, Roy Ayers, Billy Higgins and Horace Tapscott. "Phil Ranelin is by far one of the greatest living musicians," says Alex Kelman of Third Side Music. "He has dedicated his life to the pursuit of excellence in creativity, originality and spirituality and it is a true honor to be the very first publisher he has chosen to work with."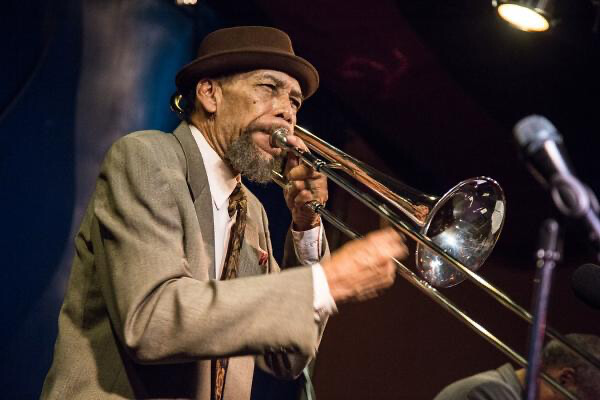 Epic Lee Morgan Quintet Collection will be released on July 30: Blue Note Records has announced a July 30 release date for Lee Morgan's The Integral Live at the Lighthouse, an extensive collection featuring for the first time all 12 sets of music from the legendary trumpeter quintet with saxophonist Bennie Maupin, pianist Harold Mabern, bassist Jymie Merritt and drummer Mickey Roker, recorded during their historic engagement at the Lighthouse in Hermosa Beach , California, July 10-12, 1970. This Definitive Edition produced by Zev Feldman and David Weiss will be available as an 8-CD box set and a limited-edition 12-LP all-analog 180g vinyl box set that includes 33 performances including more than 4 hours of new music. Order it here.
Qwest TV joins Xfinity On Demand: Qwest TV, the premium music video hub co-founded by Quincy Jones and Reza Ackbaraly, has launched on Comcast Xfinity. This is Qwest TV's US debut on a major cable network. As part of Xfinity's celebration of Black Music Month, Quincy Jones hosted a special playlist spotlighting African American artists and music, which will be featured in the Black Experience Xfinity section launching in February 2021. The Black Experience channel showcases the best in black storytelling and has been endorsed by the African American Film Critics Association.

Ed Sullivan ShowYouTube channel pays tribute to Ella Fitzgerald: The Ed Sullivan ShowThe official YouTube channel is paying tribute to the legendary Ella Fitzgerald this month by featuring historic clips and performances from the First Lady of the show's song on its specially curated playlist. Fitzgerald appeared on The Ed Sullivan Show eight times in total and performed songs such as "You'd Better Love Me Now", "My Last Affair", and "Hotta Chocolatta", among others.
Album announcements
Alice Coltrane, Kirtan: Turiya sings (Impulse!/UMe): An album of rare and previously unreleased devotional songs by spiritual jazz legend Alice Coltrane, recorded in the early 80s, is due out July 16 via Impulse!/UMe. Kirtan: Turiya sings is part of the Impulse! the label's 60th anniversary celebrations and was produced by Alice's son, Ravi Coltrane. The tracklist includes solo voice and organ recordings by Alice Coltrane. Pre-order Kirtan: Turiya sings here.
The Philadelphia Orchestra conducted by Cristian Măcelaru, Blues Symphony (Blue Engine): Blue Engine has released the first recording of Blues Symphony (Symphony No. 2), composed by Wynton Marsalis. The piece takes the 12-bar blues and explodes it into a lyrical, kaleidoscopic history of American music. It is performed here by the Philadelphia Orchestra, under the direction of conductor Cristian Măcelaru. The album is now available exclusively on all digital platforms.
Dave McMurray, Grateful dedication (Blue Note): Saxophonist Dave McMurray has announced a July 16 release date for Grateful dedication, his second release for Blue Note Records. On his new feature, McMurray takes his gritty, soulful Detroit sound and reinvents the flowery songs of San Francisco icons, the Grateful Dead. "The more I listened, the more I knew these songs would eventually become a vehicle for my jazz expression," McMurray says via a press release. Pre-order Grateful dedication here.
Emile de Waal, Sale (April): Sale, which will be released on July 2, is the sixth album from the longtime collaboration between drummer Emil de Waal, veteran clarinetist Elith "Nulle" Nykjær, multi-instrumentalist Gustaf Ljunggren and Hammond organist Dan Hemmer. The album, named after the Danish word for "wait", is a collection of free-spirited songs spanning a broad spectrum, showcasing influences from traditional jazz, country music, band-driven grooves organs and a touch of nostalgia. Pre-order Sale here.
Live music and festival news
The Montreux Jazz Festival announces its 2021 program: The Montreux Jazz Festival has announced the program for this year's festival, which will take place from July 2-17 in Montreux, Switzerland. Jazz artists scheduled to perform at this iconic 16-date event include Nubya Garcia, Alfa Mist, Nubiyan Twist, the Yussef Dayes Trio and Fred Hersch, among others. This year, Montreux will also inaugurate Scene Du Lac, a brand new main stage built on the lake. For fans unable to experience the festival in person, the Scene Du Lac stage will be streamed live for free via the Qello Concerts by Stingray music video platform. Click here to find out more.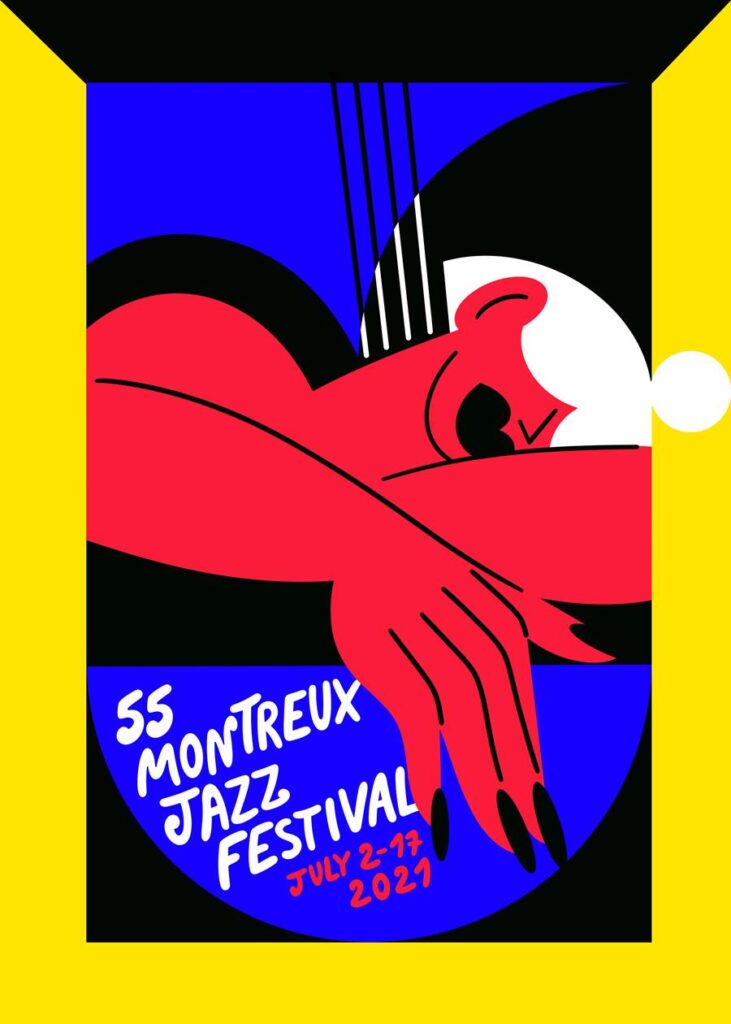 The New York Guitar Festival pays tribute to Julian Bream: the New York Guitar Festival 2021 will pay tribute to iconic classical guitarist Julian Bream, the GRAMMY-winning artist who died last year at 87, with a series of online concerts beginning July 14. This year's "Remembering Julian Bream" series features commissions from a group of classical musicians guitarists, lutenists and composers, and three video performances will be presented each day from July 14-20 via the New York Guitar Festival YouTube channel.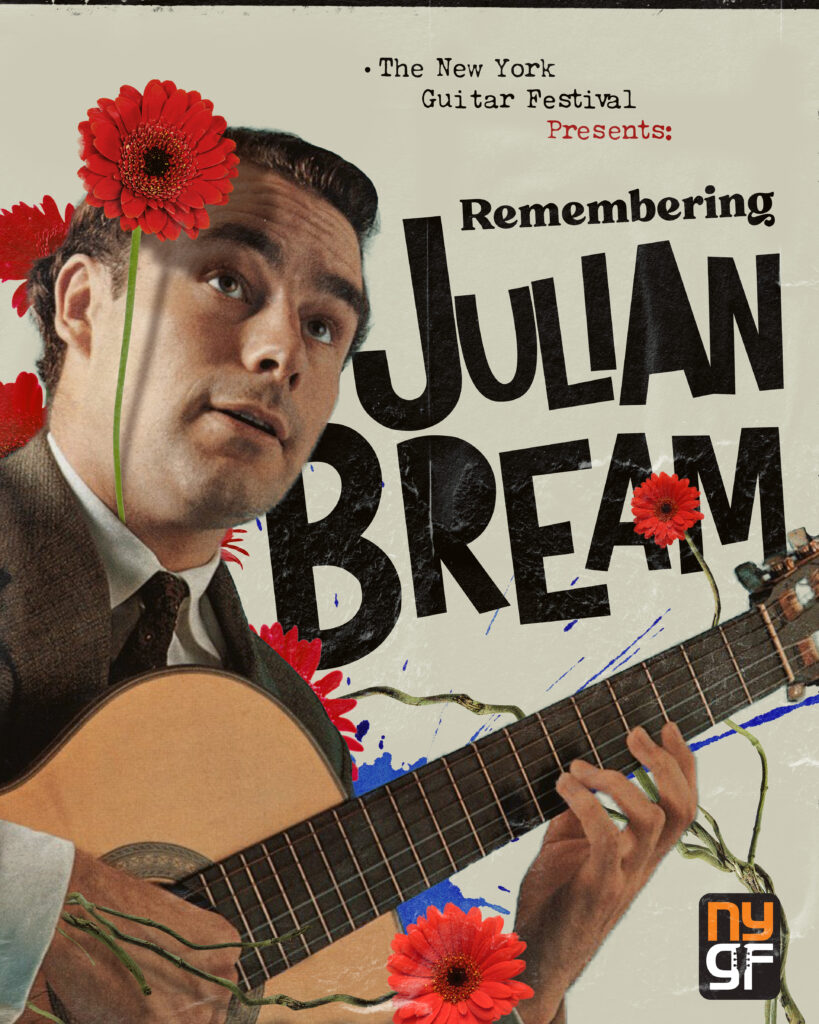 Capital One City Parks Foundation SummerStage 2021 Lineup Announcement: The City Parks Foundation of New York has announced the return of live, in-person performances for this summer's Capital One City Parks Foundation SummerStage, which will kick off with a performance by the Jazz at Lincoln Center Orchestra with Wynton Marsalis in Central Park on June 17. Performances will be streamed live here. Additionally, the return of the annual Charlie Parker Jazz Festival is also scheduled for two days at the Marcus Garvey Park/Richard Rodgers Amphitheater in Harlem in August. View a digital season brochure here.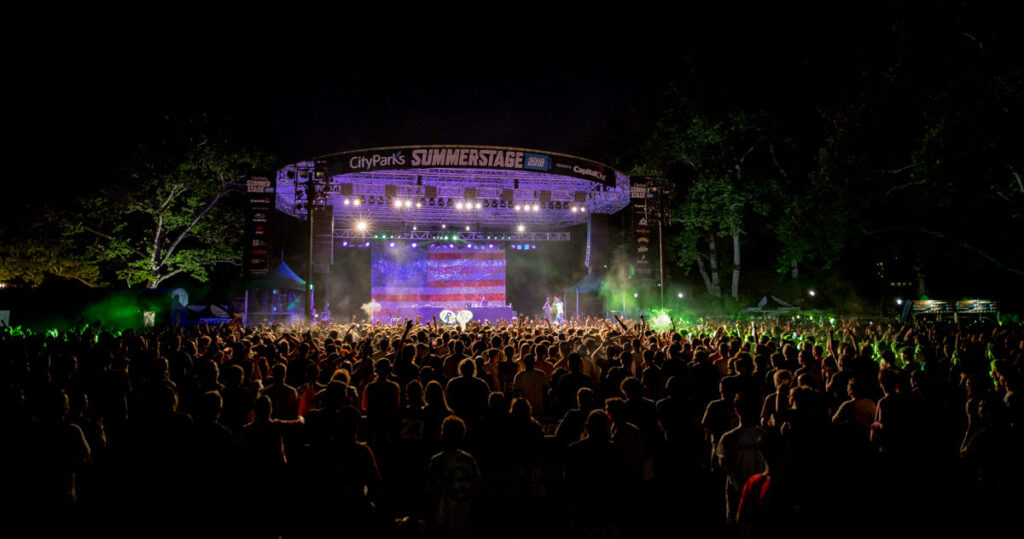 Santi Debriano will perform a new album live on June 13: Bassist Santi Debriano is about to perform his new album, Flash of the mind, June 13 at 2 p.m. EST. The event will be broadcast live from Studio 111 Brooklyn. It will feature several special guests and will be moderated by author TJ English. Click here to find out more. Flash of the mind was released last January via Truth Revolution Records and is described as a personal recording inspired by the artist's life between worlds – his native Panama, and America. Order it here.
Lafayette Gilchrist at the Virtual Spring Jazz Brunch, June 13: Gilchrist, Maryland's largest critical illness and end-of-life care provider, will host its fifth annual Spring Jazz Brunch on Sunday, June 13. The event will benefit the Gilchrist Inpatient Hospice in Baltimore and will feature the acclaimed Baltimore jazz pianist/composer. La Fayette Gilchrist. The OrchKids of the Baltimore Symphony Orchestra will also perform. Click here to find out more.
Blue Note Jazz Club is bringing an eclectic lineup to Miami in June: New York's iconic Blue Note Jazz Club is celebrating the return of live music this month with a limited run of shows at the North Beach Bandshell in Miami Beach. The series kicked off last weekend and runs through June 12 and 26 with performances by Robert Glasper and Big Freedia and The Soul Rebels featuring Cimafunk. Click here for tickets.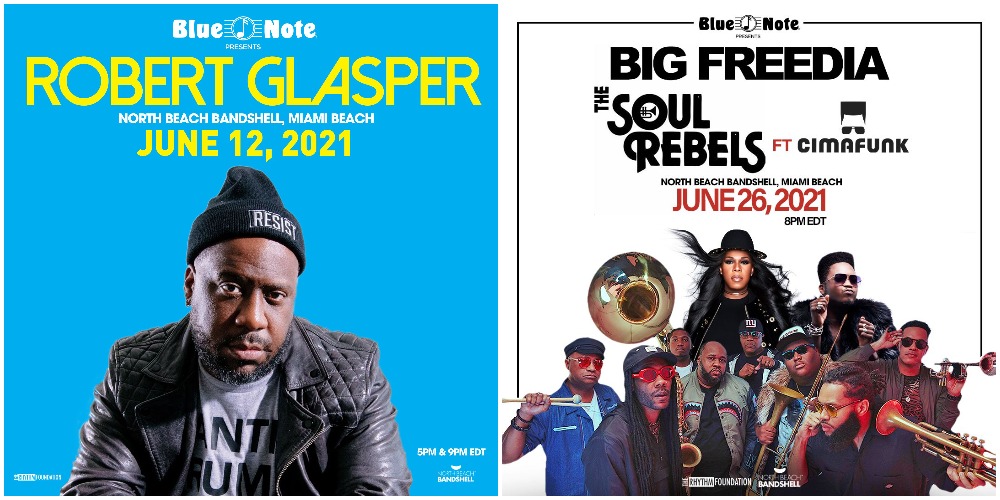 Like this article ? Get more when you subscribe.