The band Chicago performed onstage at the Venetian Theater in Las Vegas on March 14, 2020. It was the last day of their third residency in the city that never sleeps. As they saluted in front of the audience, little did they know it would be their last.
Chicago was the last band on stage, the last band to perform in Las Vegas, and possibly the last band to perform globally before leaders shut down the world due to the COVID-19 pandemic.
The band members thought it would be a two week wait, but time stood still. As they anxiously prepared to hit the road, weeks turned into months and they began to look at the calendar, realizing that their performance in Las Vegas might be their last.
For the first 55 years of Chicago's existence, the band never stopped playing. They toured cities across the country and around the world, performing an average of over 100 concerts a year. They have never missed a concert date since their debut in 1967. Chicago is one of the oldest and most successful rock bands in history.
Self-described "rock 'n' roll band with horns", they had a steady stream of success throughout the 1970s and 1980s. No one would have anticipated their stardom. Chicago has sold over 100 million records, 37 albums, [they are working on their 38th]induction into the Rock & Roll Hall of Fame in April 2016, two Grammy awards, 21 Top 10 singles, five consecutive No. 1 albums, 25 platinum-certified albums and multiple Music Awards along with countless other awards and accolades.
Chicago founding member, trumpeter, songwriter and Sedona resident Lee Loughnane said of the pandemic, "Who would think the world would stop? It won't happen, that was 100 years ago.
Through 2020 and most of 2021, the band attempted to remain inactive. Some have been reunited with their families, while others have started to get used to staying at home. Band member Jimmy Pankow joked that he had declared war on his wife. A filmmaker, who has been part of the group for 12 years, had an idea.
Peter Curtis Pardini previously directed "Now More Than Ever: The History of Chicago" in 2016, documenting the band's origins, successes and struggles. The film won its first award at the Sedona International Film Festival in February 2016, winning its Top Audience Choice award. The group also opened the festival with back-to-back sold-out performances. "
After we arrived here in 2016, and the movie did so well, we started thinking about what we could do for Chicago's 55th anniversary," Pardini said. "We didn't have a plot until COVID hit, and we realized this could be a good movie. Three months into the pandemic, we started stitching the footage when Lee was working in his studio.
Pardini hit the road with the band as a videographer in 2010.
"At the time, it was just me and a camera. And I can safely assume that I was very annoying to most of the band, because I didn't know the limits of what I could film and what I couldn't, in terms of just getting into people's faces backstage," Pardini said. "It's like, 'Hey, we get dressed after the show, maybe be that you don't come backstage.' But in turn, they've become so comfortable with me that 11 years later, doing a movie like this, you can see they're equally comfortable in front of an interview setting, even when there is a team in the room.
The new film, "Chicago: The Last Band on Stage," chronicles the band's response to the pandemic, the recording of their new album, and the song "If This is Goodbye."
Creating and recording the song led the band to realize that while they had no intention of stopping, eventually they will have to. The song incorporates themes of change and saying goodbye while addressing the ultimate truth that nothing lasts forever.
The film premiered at the Mary D. Fisher Theater on October 14 and has one remaining show in Cottonwood on Monday, October 24. Loughnane, Pardini, sound engineer and Sedona resident Tim Jessup and percussionist Ramon "Ray" Yslas were in Sedona for a Q&A after the film.
Loughnane was asked if there was a point in his 55-year career with Chicago if he ever thought about quitting.
"No, I think we all got to the point where we didn't want to do it anymore or get mad at someone or something or just the whole process and walk away, I'm done," he said. -he declares. "It only lasts a short time and then you realize, so what does it mean? What? Are you going to do this? Like I said, I don't have a lot of other things what I do. I built the studio because I know something about it. If you want to invest in something, invest in something you know. I'm going to work on this for the rest of my life, which I playing on the road or making music here.
Although there has been a rotation of band members over the years, with those who left for one reason or another, percussionist Ramon "Ray" Yslas, who has been with the band since 2018, says it's challenging but exciting at the same time. .
"It's sad when two of the guys are gone. I was like, 'Wow, man,' because you're becoming family," Yslas said. "You know, they are my brothers. Right? But it's not like I'm not going to see them again or not talk to them because we still communicate via chat or text or whatever. And then the new ones that come in, they're there for a reason. They are there because they are really good. So it's exciting to play with someone new and their approach. "Our new bassist, Eric Baines, is amazing. He's a good guy. He's a good soul. And we became brothers, instantly.
"There were so many times where we could have broken up, the band could have imploded, and it didn't," Loughnane agreed.
Loughnane and recording engineer and Sedona resident Tim Jessup built a state-of-the-art studio to record and mix music – much like Caribou Ranch, a recording studio built in 1972 in a converted barn on a property in ranch in the Rockies in Colorado. Chicago recorded five albums there between 1973 and 1977.
While in Sedona, the Chicago band members recorded their 38th album at the newly constructed Studio 164. The door to the studio is a replica of the one at Caribou Ranch. They all discussed that this might be their last album. Mortality is a reality. At some point, there will be band members who will have to say goodbye.
"For us to be able to do this is a miracle in itself," Loughnane said. "I realize that I can do whatever I want, I know what I want to do when I grow up." "It could be the [band's] last serious original project and give it every ounce of energy – we want this to be the best album we've ever made.
Loughnane began performing live with the Chicago Transit Authority when she was 20 years old. Now, 55 years later, at the age of 75, he says it's not getting any easier and the recovery time is taking longer. "I never feel like I'm 25 again. That would be nice, though. I'm getting to the point where I'm ready to play and give everything we have," Loughnane said. I've always been tired no matter how old I am By the time we end this show it takes stuff away from you The recovery time used to be shorter – it takes a little longer to recover now… the journey is the most difficult part.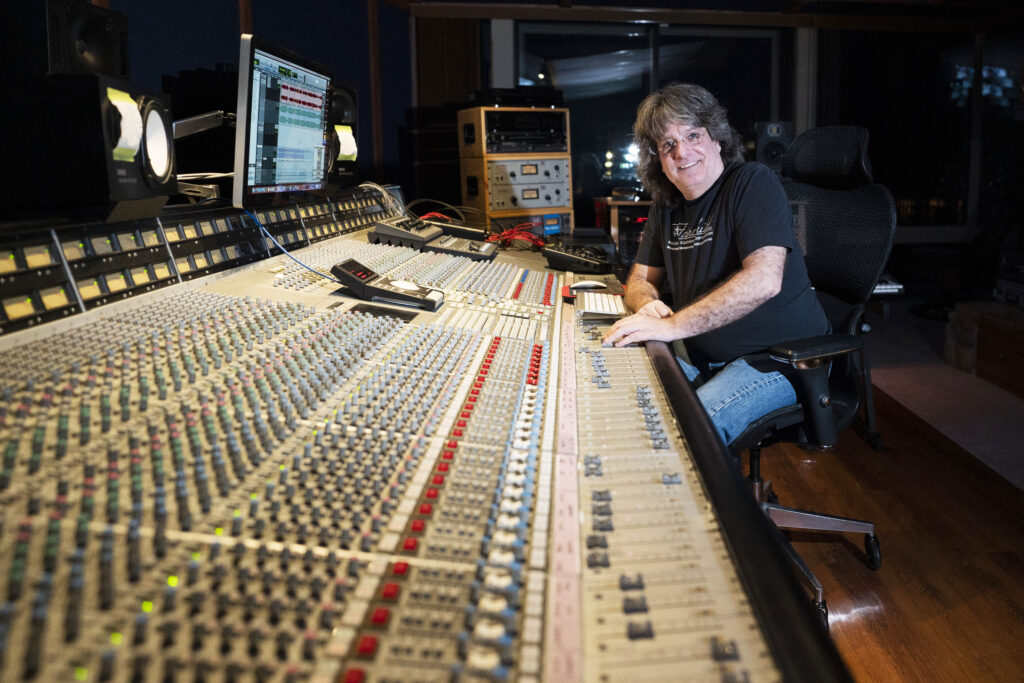 Jessup and Loughnane are working on a new project recorded in 1971 – The Carnegie Hall Project. The couple spent nearly a year meticulously analyzing more than 40 concert tapes. The 16-disc release includes the eight shows the band played at Carnegie Hall between April 5 and April 10, 1971.
"I'm so lucky to not only work with Lee in the band and Peter on all the current content we produce, but to work with Rhino Records and be able to go back and work on the old stuff," Jessup said. "The Carnegie Hall project has set the bar quite high. It took us almost a year to mix this because it was 41 reels of two-inch tape. We wanted to raise the bar and be able to deliver a product that people can listen to and hear details they've never heard before — the tonality, the full richness of horns, for example, that you can now hear on the new records. It was still there on tape, but the technology didn't exist in 1971. [It's exciting] to be able to bring out the best of what was on those 41 reels.
The benefit of the pandemic was that Loughnane and Jessup could give this project their full attention, working in shifts to get the job done.
"Lee actually learned to edit," Jessup said, noting that Loughnane edited the horn parts on his computer and then brought the files back. "If it wasn't for all that kind of grunt work he was doing, it probably would have taken two years to mix it all up. He really was a major help in engineering.
Jessup has been the master sound engineer, recording the band from the back of the tour bus and cutting out generator noise, in hotel rooms and now at Studio 164. With the pandemic behind them, the band continues to perform – at a pace they are comfortable with – on stage, where they feel at home feeling the energy of the audience. "It's the energy of performance," says Loughnane. "You think it's fear. And it is not. What you throw at the public, they throw back at you. And that's how our show works. That's why our show works," he said.
As for their legacy, Loughnane suggested: "[To be known for] good music. To be known as a really good musical group that pretty much knew what they were doing and helped push the music forward. While the band may be preparing for the inevitable, it's obvious they're not ready to say goodbye.